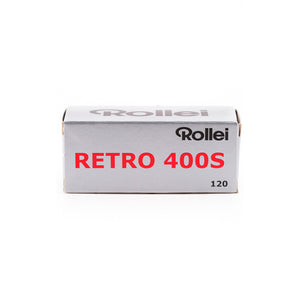 Kamerastockholm
Rollei Retro 400S 120
Regular price
99 kr
0 kr
Unit price
per
A panchromatic all-round film, high definition and with a good tonal range.
Works well both for portraits, landscapes and products etc.
Extended red sensitivity to 750nm, so it can be used as infrared film with filter.
Coated on transparent synthetic base, so it is excellent for scanning, and for cross-processing as slide film.
---